Political Blotter: California raises ballot-measure filing fee from $200 to $2,000


What's the True Impact of California's High School Exit Exam
As drone use spreads, California lawmakers push for control


FIELD POLL: CALIFORNIANS BACK TAX & MIN WAGE HIKES, OBAMACARE
California Shelves 100+ Bills Till Next Year


California: "Land of Opportunity" or "Land of Poverty"?
L.A. City Council Approves Plan to Allow Uber and Lyft Pickups at LAX
UBER Unleashed Lobbyists in California to Reshape Drivers Rules
Group says Covered California slow to fix customer problems


San Jose City Council Capitulates to Police Union Power
Los Angeles: DWP Rate Hikes Look a Lot Like Tax Hikes
The Los Angeles Department of Water and Power is seeking a rate increase of 25 to 30 percent, spread out over five years, in an effort to raise an extra $900 million for power and $230 million for water, a total of $1.13 billion, to fix aging infrastructure and comply with state mandates for renewable energy.

But over the last five years the DWP has taken $1.23 billion of the money customers paid for electricity and transferred it to the city of Los Angeles to be spent on the general expenses of city government. The transfer was $220 million in 2010, $259 million in 2011, $250 million in 2012, $247 million in 2013 and $253 million in 2014.

The Los Angeles City Charter says "surplus money" may be transferred from the DWP to the city's reserve fund if the Board of Water and Power Commissioners consents. And the Board may withhold its consent if it finds that making the transfer would have a "negative impact on the department's financial condition."

Maybe the board wasn't reading the financial statements, but the DWP's Power System has been selling bonds to borrow hundreds of millions of dollars virtually every year. As of June 30, 2010, the Power System's total outstanding long-term debt balance was $5.92 billion. By June 30, 2014, it was $8.165 billion.

How can the DWP transfer a "surplus" to the city at the same time it's borrowing money and raising rates? Is this an illegal method of raising city taxes, which under Proposition 218 are supposed to be approved by voters?

In 1999, the Howard Jarvis Taxpayers Association sued the city of Los Angeles for overcharging for water and creating a "surplus" of over $20 million to transfer to the city every year. The case worked its way through the courts for a decade, and in 2009 the taxpayer group was victorious.

As a result, the DWP's 2008-2009 financial statement for its Water System reported, "The court declared the 2007 Water System transfer illegal based on Proposition 218 and allowed the Water System to retain the $29.9 million and use it for water related activities."

But over on the Power System side, the judge's ruling didn't apply.

The 2008-2009 financial statement for the DWP's Power System reports that in fiscal year 2008, $182 million was transferred to the city, or 7 percent of the previous year's operating revenue of $2.6 billion.

But for fiscal year 2009, the city transfer was bumped up to 8 percent. The previous year's operating revenue was $2.8 billion, for a transfer of $223 million. It has been 8 percent every year since.

Taxpayer advocates are fighting mad.

"Notwithstanding our legal victory over the misuse of ratepayer funds, the city of Los Angeles seems hell-bent on finding ways to gouge the city residents," said Jon Coupal, president of the Howard Jarvis Taxpayers Association. "The increase in DWP's transfer to the city's general fund unquestionably violates the principle of 'cost of service,' which simply means that ratepayers should pay no more for basic utility services than it costs to provide that service."

What can be done about it? The Board of Water and Power Commissioners has the authority — subject to the veto of the City Council — to approve the city transfer or withhold it. In May 2009, the board actually rescinded a previously approved transfer.

The Board of Water and Power Commissioners is made up of five people: Mel Levine (president), William W. Funderburk Jr. (vice president), Jill Banks Barad, Michael F. Fleming and Christina E. Noonan. They meet on the first and third Tuesdays of each month at

11:00 a.m.

in Room 1555-H at DWP headquarters, 111 N. Hope Street, Los Angeles, 90012. (However, the Aug. 18 meeting has been canceled.) Attend a meeting, or write to the commissioners at that address.

Call your City Council representative and the mayor. The DWP's rates are set by city ordinance, which means the rate hike cannot take effect unless the council passes it and the mayor signs it.

If necessary, a local ballot initiative could amend the city charter to prohibit transfers of surplus money from water and power revenues to the city. Or a statewide ballot initiative could address the problem of utility rates that far exceed the cost of service.

Ratepayers have been abused for too long. It's time we turned on the power.


[VIDEO] ILLEGAL ALIENS IN OFFICE: LOCALS SLAM CITY, PRAISE DONALD TRUMP
JERRY BROWN ASKS CA LEGISLATURE TO RAISE TAXES
Long Beach Could Be Next In $15 Minimum Wage Movement
Mandate to cut gasoline use would cripple California's economy


LA Police Beef Up Patrols Around Theaters Ahead of 'Straight Outta Compton' Debut
STATE OF 'JEFFERSON' PICKS UP SUPPORT IN NORCAL
MILEAGE TAX WILL HURT CALIFORNIA MIDDLE CLASS, STATE BUDGET
California Democrats wants to create a mileage tax–a new tax on every mile driven in the state–despite already having the highest gas taxes in the nation.


JERRY BROWN BANS THE WORD 'ALIEN' FROM CALIFORNIA LABOR LAW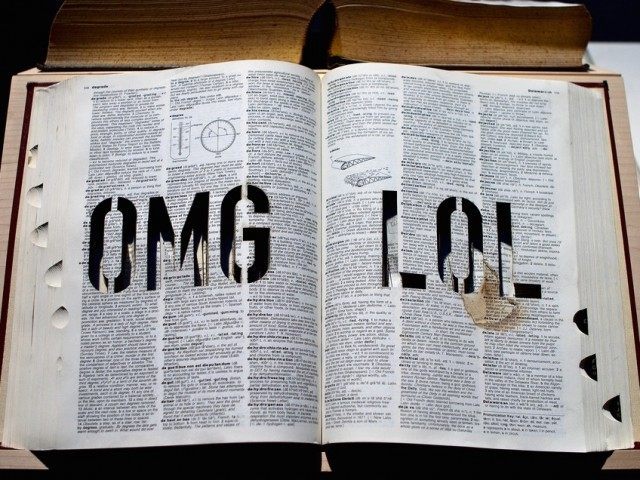 California Gov. Jerry Brown signed a law Monday that bans the word "alien" from the state's labor laws.


"As California goes, so goes the Sanitarium." Isn't that what they say about California now?

The University of California has been keeping busy ever since it created the most hysterical guide ever to "microaggressions". Now trying to top that,UC is planning to admit students from six genders, four of them completely fictional:

Starting this fall, students applying to the University of California will have the option to choose among six gender identities listed on undergraduate admissions forms: male, female, trans male, trans female, gender queer/gender non-conforming and different identity.

In a statement, UC President Janet Napolitano said: "UC is working hard to ensure our campuses model inclusiveness and understanding. … We must continue to look at where we can improve so everyone at UC feels respected and supported."

Which gender is Janet Napolitano?

Johan Mosquera... said he believes the change will help students whose self-identity does not conform with their biological sex. Often, he said, those students experience certain difficulties. "This could be harassment, hate crimes or even hearing: 'You don't belong in this bathroom' … No one should have to experience that."

I quite agree. Which is why if the UC system is serious about it, it needs to create a system of six separate bathrooms for each floor of every dormitory and classroom building. Since these are, after all, separate genders, it makes sense for each to have its own bathroom, right?
It goes without saying, for example, that men and women shouldn't share bathrooms. But what about transgendered women, who are men pretending to be women. Don't you think they would be uncomfortable using women's locker rooms? That's why transgendered men and transgendered women each need their own lockerrooms and bathrooms.
And what happens if you make a "gender queer/gender non-conforming" person share a bathroom with someone who is "different identity"? Don't these two different genders, whatever they be, need to be separate? If you see someone undressing in a locker room, wouldn't it be obvious which one is gender non-conforming and which one is "different identity"?
That's why UC needs dozens and dozens of additional bathrooms. The fact is, of course, that they won't make any new ones, sticking with men and women's bathrooms because, despite what their application says, there are still only two genders. If you think you have wings that doesn't make you a bird, if you think you have scales it doesn't make you a fish. It just makes you mentally ill; and, eventually, perhaps valedictorian at the University of California with an advanced degree in gender dysphoria.
The story here is UC's hypocrisy in paying lip service to this mental illness; the fact that they won't create additional bathrooms shows even they don't really believe what they are doing.
L.A. TIMES GIVES MAYOR ERIC GARCETTI A 'C'
CALIFORNIA: Ontario airport settlement with LAWA avoids lengthy, costly litigation


Another California company coming to Texas
California Health Insurance For All Undocumented Immigrants? State Looks To Sidestep Obamacare And Cover Uninsured


Can L.A. Afford Another Olympics?
California is cap-and-trade leader — and a loner
Drought to deluge? El Nino's impact on California
The myth of L.A. as a 'creatives' paradise -- and why loving the city means seeing its flaws
In the last several months, a wondrous mythology has emerged about Los Angeles in cultural circles. A steady drip of articles — in the New York Times, the Wall Street Journal and other outlets — have abused countless adjectives in describing our town as some sort of Shangri-La of creativity, a land of craft beer and sky-lighted studios and untold quantities of cultural inventiveness.




Certainly, there is some debunking that goes on whenever these stories appear. As Curbed L.A. helpfully pointed out, you can't rent a dreamy, two-bedroom bungalow for $1,250 in Echo Park, no matter what the New York Times says. But many Angelenos nonetheless seem pretty happy to live with the stereotype of Los Angeles as a cultural wonderland. I've had countless gallerists, artists, curators and even journalists (who should know better) happily parrot the line about L.A. as a utopia for "creatives" who come here to feel less inhibited and less cold.




Which is why I was curious to see a pair of stories emerge Monday — written by Angelenos and former L.A. Times staffers, no less — that tell a somewhat different story. In a lengthy feature published this month in Los Angeles Magazine, culture writer Scott Timberg contemplates leaving Los Angeles, as so many of his contemporaries already have, since the city is a ridiculously tough place to make a go of it as a writer (especially for the ill-remunerated non-screen variety).




And Hector Tobar writes in the New York Times (we forgive you, bro), of the city's increasing Third World-ization — a.k.a. its growing inequity. It's a phenomenon that should be apparent to anyone who has traveled along the street named Arcadia in downtown Los Angeles, where growing encampments engineered out of blue tarps and shopping carts, sit just above the roar of the 101 Freeway. I was intrigued by these essays because I feel as if we, in the cultural classes, have been perfectly happy to get caught up in the mythology that L.A. is somehow a Xanadu of art-making. Certainly, there are worse places to be an artist. (Brooklyn comes to mind.) But let's get real about the situation here in Los Angeles.


If you're a keen reader of the work of my colleague, Times architecture critic Christopher Hawthorne, you know that Los Angeles ain't an easy place to be an architect. As he wrote in 2013: "The city's most talented and ambitious young architects are struggling to complete even small projects in an increasingly dense and risk-averse city and step out of the wide, insistent shadow cast by their world-famous older colleagues."
And even though there is plenty of buzz in the arts community about the opening of massive galleries — including Hauser Wirth & Schimmel to Maccarone — many of these are simply the L.A. outposts of behemoth international spaces and therefore not organic to the city's scene. In other words, these are places that sit above the fray, catering to a 1% that doesn't necessarily live or pay taxes here. Moreover, try showing your art at any of these spaces if you don't have a pricey MFA from one of a handful of brand-name art schools.
Certainly, if you live here and are paying attention, you know that Los Angeles has a housing crisis, epic numbers of homeless people that we are choosing to deal with in increasingly punitive ways and public transportation system that is very much a work-in-progress. And, of course, there's the fact that arts in the public-school system remain underfunded and inequitably distributed.


I grew up in Southern California and I have a sanguine view of it. I love the fact that this place is barely controlled chaos, that on some days it seems willfully unattractive, that the best of everything is always found in some anonymous strip mall, that there is a whole subset of Angelenos who never wear close-toed shoes.




But I grew up with the reality of it too: A dad who inspected freeway overpasses for Caltrans amid 80-mph traffic in the middle of the night. Undocumented cousins who cleaned swimming pools and took care of the children of the better-to-do.

It's great that culture types are reveling in this moment in which our city's output is drawing interest at an international level. But let's be honest about the limits of this so-called boom — and who it might be benefiting.




Let's love L.A. by being critical of it. And maybe — just maybe — try to fix it too.

Find me on Twitter @cmonstah.
Via: LA Times
Continue Reading...
4th of July Parades Throughout LA County to Kick Off Independence Day

From Santa Monica to Pasadena, south landers will celebrate the holiday with a series of parades.
Parades marking the 239th anniversary of the nation's independence will be held Saturday throughout Los Angeles County, with three having a connection to the Special Olympics World Games.
Santa Monica's ninth annual Fourth of July parade will begin at 9:30 a.m. at Main Street and Pico Boulevard. Its theme is "Inspirational Heroes." Special Olympics global messenger Will Montgomery will be the grand marshal.
The Holmby Westwood Property Owners Association 4th of July Parade will begin at 10 a.m. at Warner Avenue School. It will be led by Special Olympics World Games athletes Laura Cook, Luke Rose and Destiny Sanchez.
South Pasadena's 33rd annual Festival of Balloons Fourth of July Parade will have the theme "South Pasadena Welcomes the Special Olympics World Games." It will begin at 11 a.m. at Mission Street and Diamond Avenue.
The Special Olympics World Games will be held from July 25-Aug. 2. It will be the biggest sporting event to be held in the Los Angeles area since the 1984 Olympic Games.
The 67th annual Pacific Palisades Fourth of July Parade will begin at 2 p.m. on Sunset Boulevard, between Via de la Paz and Drummond Street. Its theme is "Palisades Parade: Pride! Passion! Patriotism!"
Businesswoman and longtime Pacific Palisades resident Joyce Brunelle, who submitted the winning entry, said it was inspired by the community's residents and businessmen and women who volunteer their time on behalf of various projects.
KFI-AM (640) morning show host Bill Handel will be the grand marshal.
Westchester's 16th annual Fourth of July Parade is scheduled to begin at 11 a.m. and will be held along Loyola Boulevard from Westchester Park to Loyola Marymount University. The theme is "American Beach Party."
The grand marshal will be Royce Clayton, who was raised in Westchester and played shortstop for 11 Major League Baseball teams from 1991 to 2007.
San Gabriel's 4th of July Parade will begin at 9:30 a.m. at Mission Elementary School, then head east on Broadway and conclude at Smith Park, where there will be a family picnic and barbecue.
The Valley Village Homeowners Association Fourth of July Parade will begin at Colfax Elementary School at 10 a.m. The parade is billed as a "red, white and blue celebration" where residents are encouraged to create their own floats and displays.
Rep. Brad Sherman, D-Sherman Oaks, will be among the participants.
The parade will conclude at Valley Village Park where the association will provide corn dogs, watermelon, cold drinks and cupcakes.
The 12th annual Great American Kids' Bike Parade will begin at 10 a.m. at 1 Granada Ave. on the beach bike path in Long Beach.
Sierra Madre's 4th of July Parade will include children on decorated bicycles, classic cars and a marching band. The 1.3-mile two- hour parade will begin at 10 a.m. at the corner of Sierra Madre Boulevard and Sunnyside Avenue, and travel the length of Sierra Madre Boulevard to Sierra Vista Park.
Former Mayor Clem Bartolai and his wife Nina will be the grand marshal. Clem was a member of the committee that organized the first Fourth of July parade and celebration, was a member of the parks and recreation and planning commissions and a founding member of the Sierra Madre Community Foundation.
Nina has served on the Sierra Community Commission for more than six years. She and her husband were both involved with the Sierra Madre Rose Float Association, Sierra Madre Historical Society and Friends of the Library.
Rosemead's parade will begin at 10 a.m. at Muscatel Avenue and Valley Boulevard and will include floats, bands, dignitaries and classic cars.
The Sunland-Tujunga Independence Day parade is set to begin at 10 a.m. at Foothill Boulevard and Mt. Gleason Avenue, head west along Foothill Boulevard and end at Sunland Park. Its theme is "Celebrating Our National Forest." Smokey Bear will be the grand marshal.


Helium is LEAKING from massive earthquake fault in LA raising fears 'big one' could be more devastating than thought
Via: Daily Mail