Alonzo Cantu currently seeking federal permission for major hospital expansion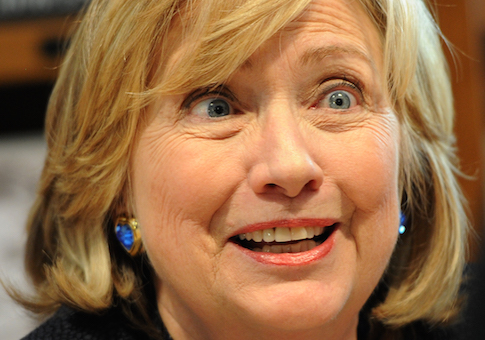 Hillary Clinton will attend a $2,700 per person fundraiser Friday night at the South Texas home of Alonzo Cantu, a longtime donor who founded a hospital that would have been banned from opening under Obamacare, and cannot expand due to the law.
Cantu is the founder of and major investor in the Doctors Hospital at Renaissance, a physician-owned hospital that was impacted by the Affordable Care Act's ban on the ownership structure. The law banned the construction of any new physician-owned hospitals starting in 2011, and created a "legal minefield" for ones already in existence.
His opposition to the law puts him at odds on the issue with Clinton, who recently reaffirmed her pledge to defend the health care act on a campaign stop in Iowa.
Cantu's hospital was one of the institutions that battled against Obamacare restricitons, which forced dozens of developers to bail on plans to break ground on new facilities.
The Doctors Hospital at Renaissance fought to get a waiver that would allow it to avoid the restrictions on expansion and onerous requirements such as filing annual reports to the federal government.
It currently is seeking permission from Centers for Medicare and Medicaid Services to go ahead with a $200 million expansion plan that would double the hospital's size.
Due to the Affordable Care Act, the government must approve all expansion plans for physician-owned hospitals.
Clinton has been lobbied by Cantu on the issue before.
He collected more than $600,000 for Clinton in the opening months of her failed 2008 presidential bid, and the "driving force" behind the money he raised for her from doctors was his request that she "block legislation that many believe could hobble the hospital Cantu built in town," according to theWashington Post.
In response to a proposed 2007 bill that would have forced physician-owned hospitals to restructure, Cantu "brought together the doctors and local leaders, and they agreed to try to raise money for Clinton."
Cantu referred to the Clinton donations as "protection money." One doctor recalls Cantu urging him and saying, "We've got to give this money to Hillary so we can be exempt from the bill."
Cantu has kept Clinton's ear through the consistency of his support.
His first political donation, worth $1,000, went to President Bill Clinton's 1992 campaign. He started giving to Hillary Clinton right when she decided to run for Senate in 1999. He gave $25,000 to Ready for Hillary in 2013 and has given up to $1 million to the Clinton Foundation.
Cantu alone has turned South Texas into a fundraising hotbed for Clinton. In 2008, Clinton outraised Obama $888,000 to $7,450 in Cantu's hometown. The fundraising success was "based almost entirely on her friendship" with Cantu, according to the Washington Post.
Clinton's campaign did not return a request for comment on her current position on the restrictions placed on Cantu's hospital.