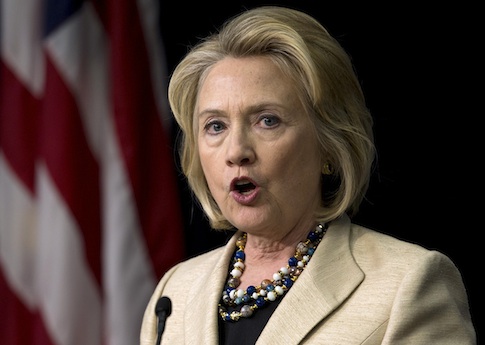 Former Broward Teachers Union president allegedly steered illegal contributions to Clinton's 2008 campaign
Federal authorities indicted the former president of a Florida teachers' union on fraud charges on Thursday, even as he faces additional charges in his home state over allegedly illegal campaign contributions to Hillary Clinton.
The Justice Department charged former Broward Teachers Union (BTU) president Patrick Santeramo with two counts of mail fraud for his alleged role in embezzling more than $35,000 in payments from a local school district.
"It is alleged that after the BTU received the $80,000 payment from the School Board of Broward County, Santeramo authorized payments from the [union's] Accountability Program account for himself and at least one other employee of the BTU to which they were not entitled," DOJ said in apress release announcing the indictment.
Those funds were supposed to go toward training programs and leave time for teachers working on "accountability projects," DOJ said. Instead, Santeramo pocketed tens of thousands of dollars in payments from Broward schools.
As he faces those charges, Santeramo is also awaiting trial in Broward County on 20 criminal counts, including racketeering, grand theft, fraud, money laundering, and charges involving illegal campaign contributions.
The latter involves alleged schemes to illegally direct tens of thousands of dollars to Hillary Clinton's 2008 presidential campaign, among other political efforts.
According to Florida authorities, Santeramo approached BTU colleagues beginning in 2007 asking them and their family members to contribute to Clinton's campaign and that of then-Democratic gubernatorial candidate Alex Sink.
"Fraudulent reimbursements were used to conceal and launder these contributions by disguising them in the BTU books and records using false account classification designations such as: 'miscellaneous expense, building expense, organizing, staff training, new education program, office supplies, lobbying, communications, negotiation and bargaining, other committees, steward training and special events,'" according to the criminal complaint against Santeramo.