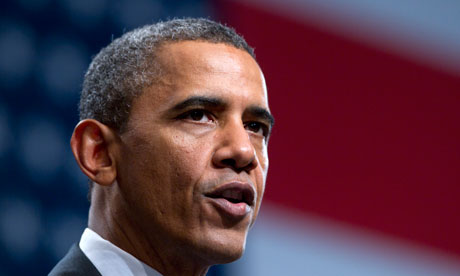 Barack Obama's plans for air strikes against Syria were thrown into disarray on Thursday night after the British parliament unexpectedly rejected a motion designed to pave the way to authorising the UK's participation in military action.
The White House was forced to consider the unpalatable option of taking unilateral action against the regime of Bashar al-Assad after the British prime minister, David Cameron, said UK would not now take part in any military action in response to a chemical attack in the suburbs of Damascus last week.
Although Britain's support was not a prerequisite for US action, the Obama administration was left exposed without the backing of its most loyal ally, which has taken part in every major US military offensive in recent years.
Caitlin Hayden, a spokeswoman for Obama's national security council, indicated the administration would consider acting unliaterally. "The US will continue to consult with the UK government – one of our closest allies and friends. As we've said, President Obama's decision-making will be guided by what is in the best interests of the United States.
"He believes that there are core interests at stake for the United States and that countries who violate international norms regarding chemical weapons need to be held accountable."