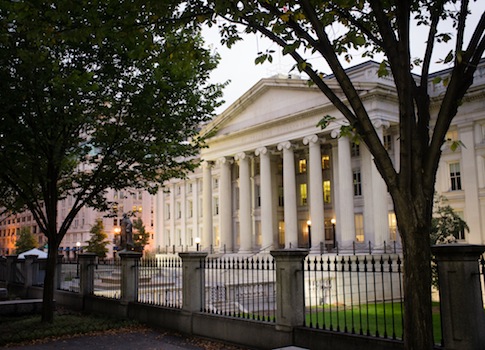 The Internal Revenue Service (IRS) authorized $2.3 billion in alimony deductions for divorced persons last year that did not match with their ex-spouses' income, according to an audit by the Treasury Inspector General for Tax Administration (TIGTA).
The audit, released last week, found that nearly half of all alimony deductions in 2010 were improper.
"In Tax Year 2010, a total of 567,887 taxpayers claimed alimony deductions totaling more than $10 billion," TIGTA said. "An alimony income reporting discrepancy occurs when individuals claim deductions for alimony which they did not pay or individuals do not report alimony income they received."
Persons who pay alimony are allowed to deduct their payments on their tax return to reduce their tax burden. However, the payments must be accounted as added income for the recipient of the alimony.
TIGTA examined 567,887 returns with an alimony deduction claim in 2010, and found that 266,190—or 47 percent—had income from claimed alimony deductions that were not reported or were inconsistent.
"There is a discrepancy of more than $2.3 billion in deductions claimed without corresponding income reported," the audit said.
TIGTA noted that the IRS does not have a system in place to address improper alimony claims.
"Apart from examining a small number of tax returns, the IRS generally has no processes or procedures to address this substantial compliance gap," the audit said.