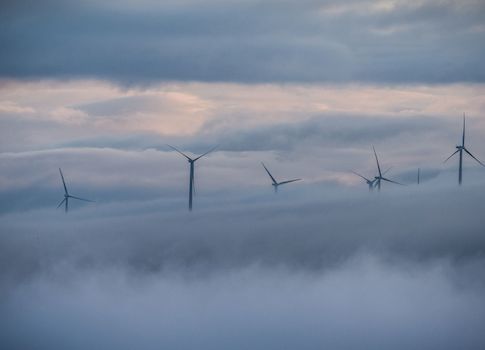 Sen. Mark Udall is pleading for an extension for billions in subsidies to prop up the wind industry, a fight to protect tax credits utilized by Warren Buffett and one of the Colorado Democrat's top donors.
The Production Tax Credit (PTC), a corporate tax credit that provides 2.3 cents per kilowatt hour of energy generated by wind farms, expired at the beginning of 2014. Now, Udall and his fellow Coloradan senator Michael Bennett (D.) are asking for a 10-year extension of the program.
Udall was "extremely disappointed" when a bill that would have provided nearly $13 billion for wind energy stalled in the Senate last week, arguing that the subsidies support jobs in Colorado. Udall and Bennett told Denver's 9NEWSthat the PTC is necessary for Vestas American Wind Technology, which operates four wind farms in the state.
Warren Buffett, who has invested billions into wind farms, said recently that the industry is not viable without government assistance.
"I will do anything that is basically covered by the law to reduce Berkshire's tax rate," he said earlier this month. "For example, on wind energy, we get a tax credit if we build a lot of wind farms. That's the only reason to build them. They don't make sense without the tax credit."
Buffett donated $2,300 to Udall's campaign in 2008.
Wind energy production declines significantly absent the subsidy, as seen when it last expired in 2013. According to the Independence Institute, a free market think tank based in Colorado, total available wind energy output decreased 92 percent that year.