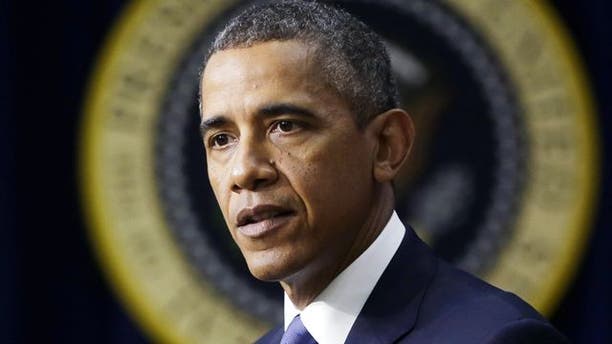 House Speaker John Boehner ripped President Obama for negotiating with Vladimir Putin while giving congressional Republicans the cold shoulder, as he and his rank-and-file prepared for a potentially bruising showdown over ObamaCare.
The Capitol Hill air was filled with recriminations on Thursday, as Republican and Democratic leaders accused each other of flirting with a government shutdown. Boehner has teed up a vote for Friday on a bill that would condition a stopgap spending measure on support for de-funding ObamaCare.
President Obama and his allies say this is a formula for a government shutdown, since Democrats will not support the ObamaCare measure; and without a stopgap spending bill, funding for the government runs out by Oct. 1.
Boehner kept a stiff upper lip in advance of the vote. Speaking to reporters, he chided Obama for recently negotiating with the president of Russia over Syria's chemical weapons while allegedly employing less diplomacy with Congress.
"While the president is happy to negotiate with Vladimir Putin he won't engage with the Congress on a plan that deals with the deficits that threaten our economy," Boehner said.
The White House escalated the fight on Thursday, formally threatening to veto the bill.
Via: Fox News
Continue Reading...