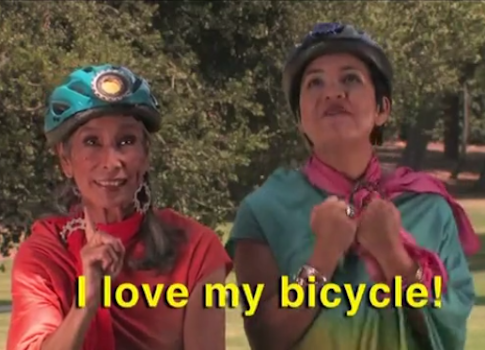 A Los Angeles-based art group that has received $140,500 in taxpayer funding is promoting an obscene video on its website that ends with a man screaming into a vagina.
The Center for Individual Freedomreports that the video is one of six displayed on the homepage of "L.A. Freewaves." The National Endowment for the Arts has given the group 10 grants, and most recently paid $50,000 for Freewaves to create "bus art."
The National Endowment for the Arts did not finance the vagina video.
"When it's not assaulting the senses of L.A. bus riders, Freewaves uses tax dollars to feature controversial videos such as 'Between,' which is currently on the home page of the group's website," the Center for Individual Freedom said.
"The clip, which would offend many of the taxpayers who helped to subsidize its creation, shows blurry close-ups of various body parts over a bed of muffled talking and electronic whirs, until it concludes with a man yelling repeatedly into a nude woman's vagina."
In a statement to the Washington Free Beacon, cofounder of Freewaves Anne Bray said the video did not receive funding from the National Endowment for the Arts.
"This particular video comes from Brazil in 2002 as part of our Latin American Freewaves," she said. "It was shown at the Museum of Contemporary Art Los Angeles (MOCA) one day and in a private gallery for one month. NEA funding was not applicable to either of those events."