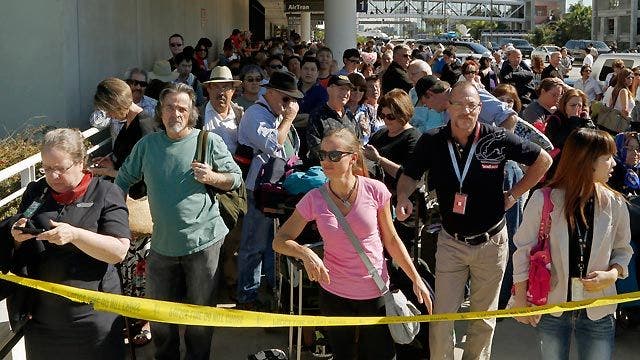 A gunman with an assault rifle opened fire in a crowded terminal at Los Angeles International Airport Friday, killing a TSA employee and injuring at least six before being wounded and taken into custody.
The suspect was identified by federal authorities late Friday as Paul Ciancia, 23, a Los Angeles resident, Fox News reported.
The FBI said it had not interviewed him because he was hospitalized but expected to speak to him as soon as possible.
A note was recovered from a bag he dropped at a security checkpoint. It was described to Fox News as containing threatening language directed at the TSA and anti-government rants.
The shooting incident, which sent passengers in the airport scrambling for cover, disrupted flights nationwide as planes headed for Los Angeles were temporarily grounded.
"I am deeply saddened to inform you that a TSA employee was shot and killed today on duty at Los Angeles International Airport," said TSA administrator John Pistole in a message to employees. "Other TSA employees also were injured in the shooting."